Take a look at a sample of today's golf shoe market and you'll notice just how much style has evolved in recent times. Perhaps the brand that best embodies this is G/FORE. Whether you're looking for something sporty or more traditional, its eye-catching and fashion-forward designs are vying for your attention. It is this combination of exceptional aesthetics and impressive golf-specific performance that has earned G/FORE models the status of being among the best golf shoes on the market in 2022.
The G/Drive is a studless model with a cable lacing system. As you can see from the images, it is two dials placed on the side of the tongue. I was impressed with how they helped pull the top of the shoe up on my feet for a snug but very comfortable fit. Much like you would find with the BOA lacing system on some of the best FootJoy golf shoes, the dials were easy to use and I also felt they added to the premium look.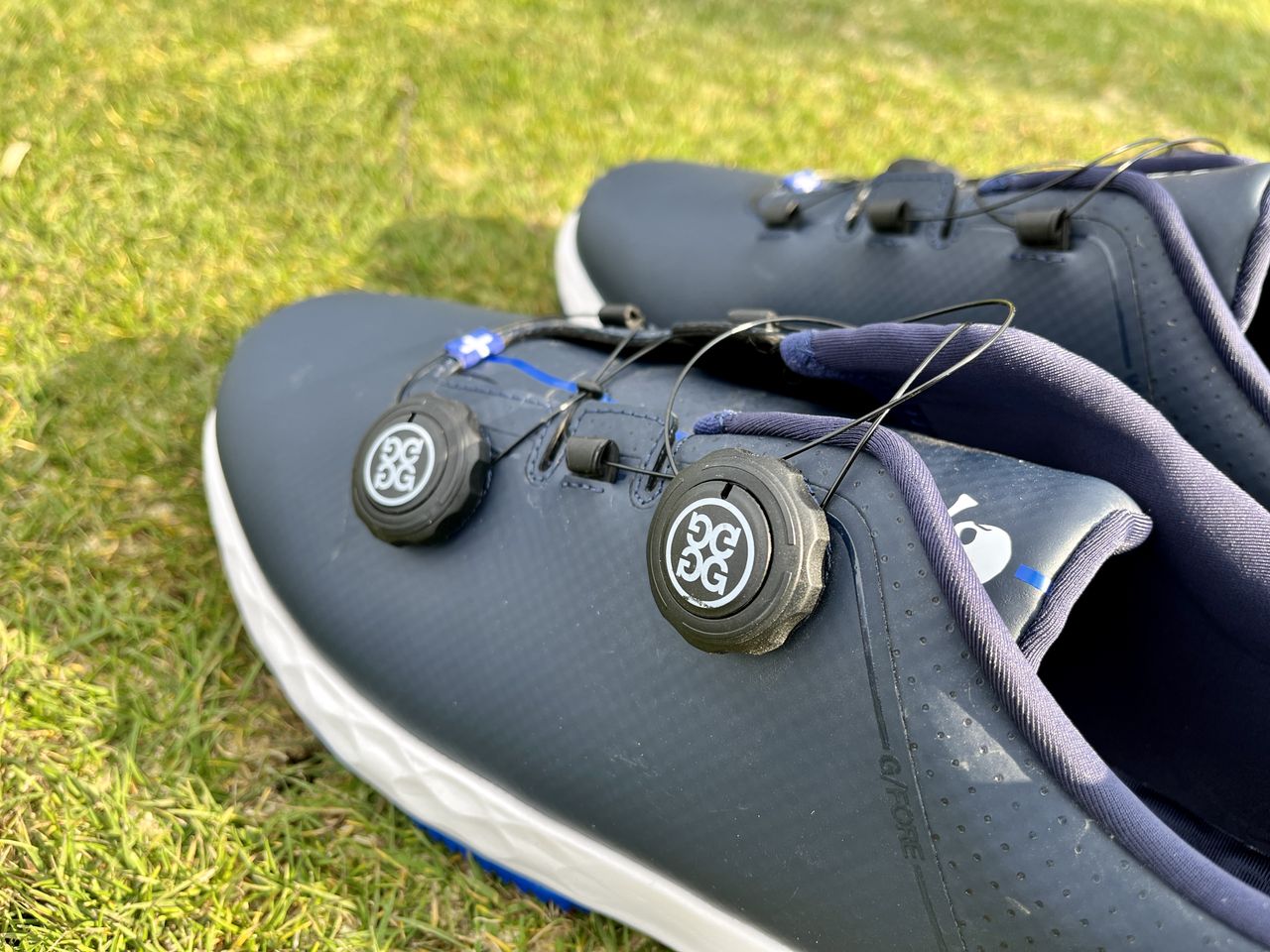 The 'Twilight' blue and white version I tested combines a fairly traditional color combination with some ultra modern flashes, like the large heel area and G/FORE skull and crossbones branding on the tongue. For me, it worked great for creating a modern, high-end look that can be worn with both pants and shorts.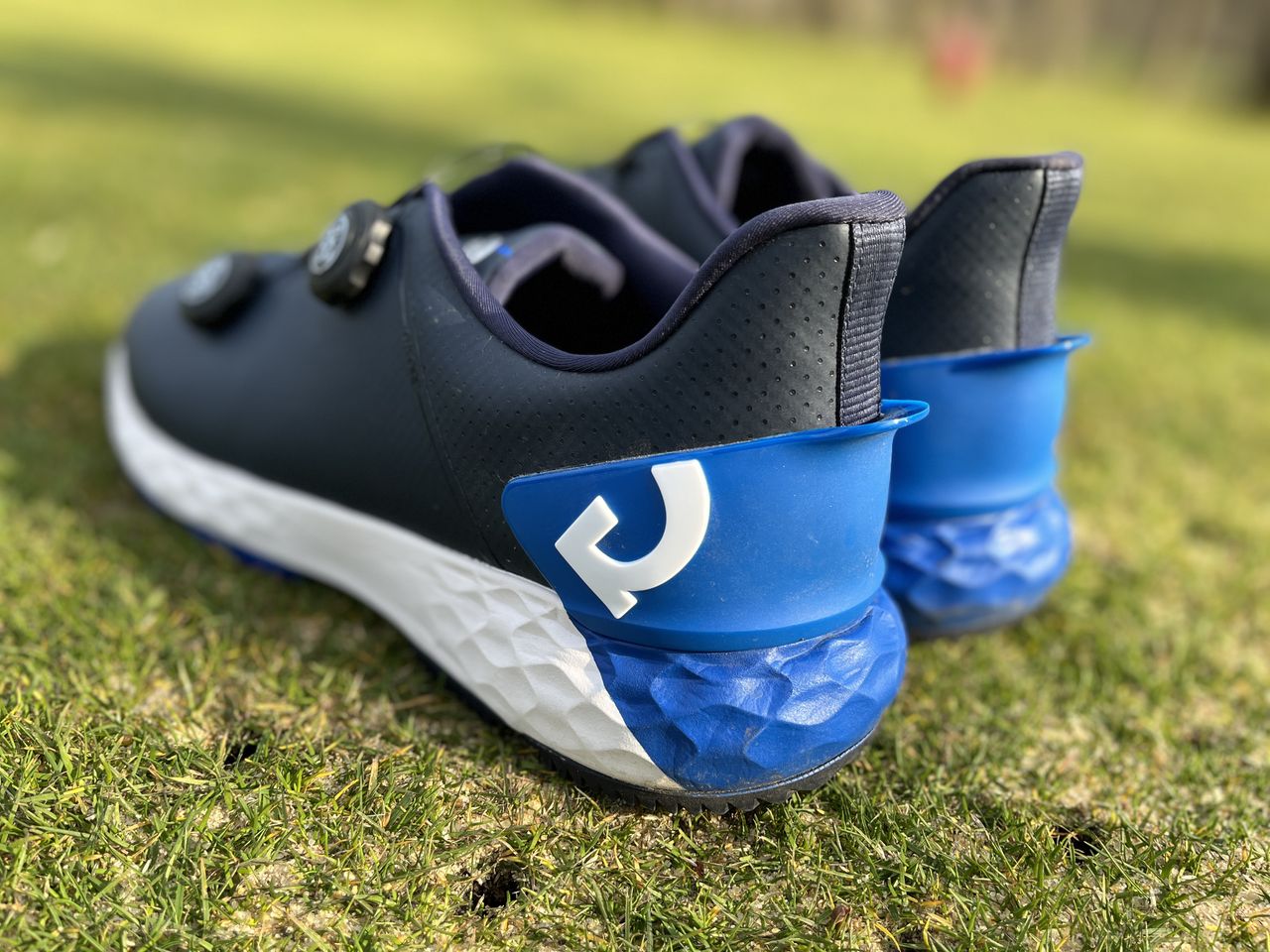 Of course, anyone investing in new golf shoes is likely to want great traction and water protection. In this regard, the G/Drive model performed exactly as we would expect from a higher end offering and I would be confident wearing them in all weather conditions. The success of this particular sole makes it one of the best spikeless golf shoes we've tested this year.
One last thing to point out is that after hearing that G/FORE shoes can fit a bit, I went up half a size from my usual 11. It was a good decision because the pair I tested were very comfortable, straight out of the box.